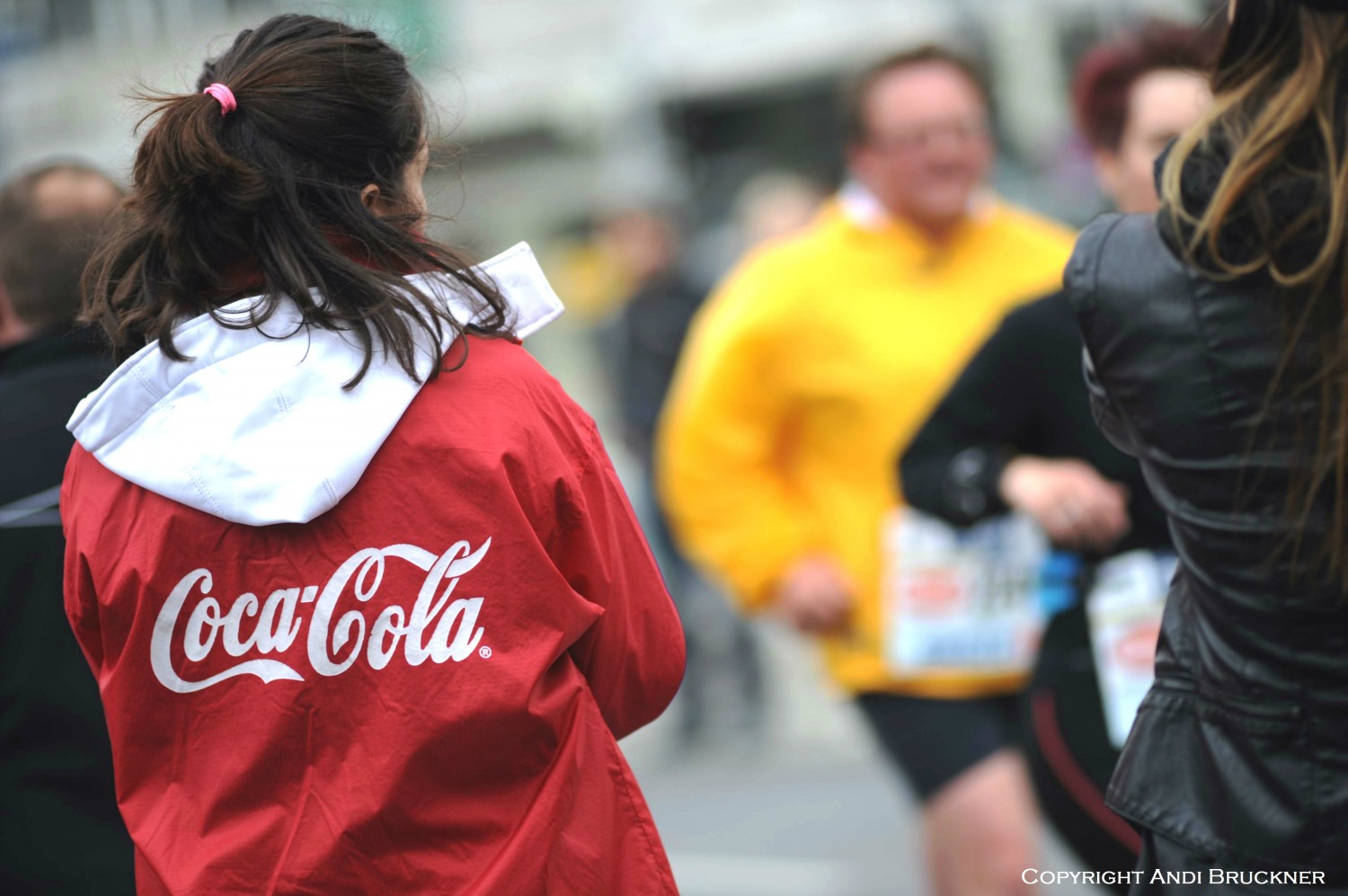 Excited. Overwhelmed. Focused. Nervous. Interested. Awake. Overworked. Scared. Tired. Energetic. Euphoric. Curious. Cautious. Creative. Active. Resolute. Satisfied.
Those are just some of the emotions I have been living through in the past month while preparing my first event as the Project Manager for ENITED: the Coca-Cola event and its many activities during the 33rd Vienna City Marathon.
In all honesty, it wasn't the fruit of my sole creation. In fact, ENITED and its team has been doing this for the past 17 years. Nevertheless, as the newest member of the family, it was a challenge, one that I was more than willing to accept.
It hasn't been easy, so much more going on behind the curtains: site inspections, meetings with the government representatives and unimaginable amounts of emails between suppliers, clients, producers … you name it, I am sure I have an email about it. But all this effort, those moments thinking this is too much, that I won't be able to make it, they were all worth it.
… and GO!
There's nothing like getting to your area of activity and seeing how all the plans, schedules and actions start coming to life. How suppliers, staff and management put their hands together and create what a week ago was just an idea in everybody's head. And then it happens: tents are built, trucks are in positon, staff is uniformed and you give it the final go so the "show" can start.
And what a show! If any of you participated at this year's Vienna City Marathon I am sure you enjoyed the Brazilian rhythm of our Samba group by the Coca-Cola truck at the Prater, you refreshed yourself at our Römerquelle station or refilled your energy, beat after beat, with our Batala group by the Powerzone at the State Opera.
And all this could happen because I had the support and mentorship of a group of experts, total strangers a couple of months ago, a second family now: the ENITED Team.
So from here – my first blog – to all of you who contributed in any possible way to make this my first, successful ENITED event project: MUCHAS GRACIAS! … and to all of you readers: Stay tuned, there is more to come!