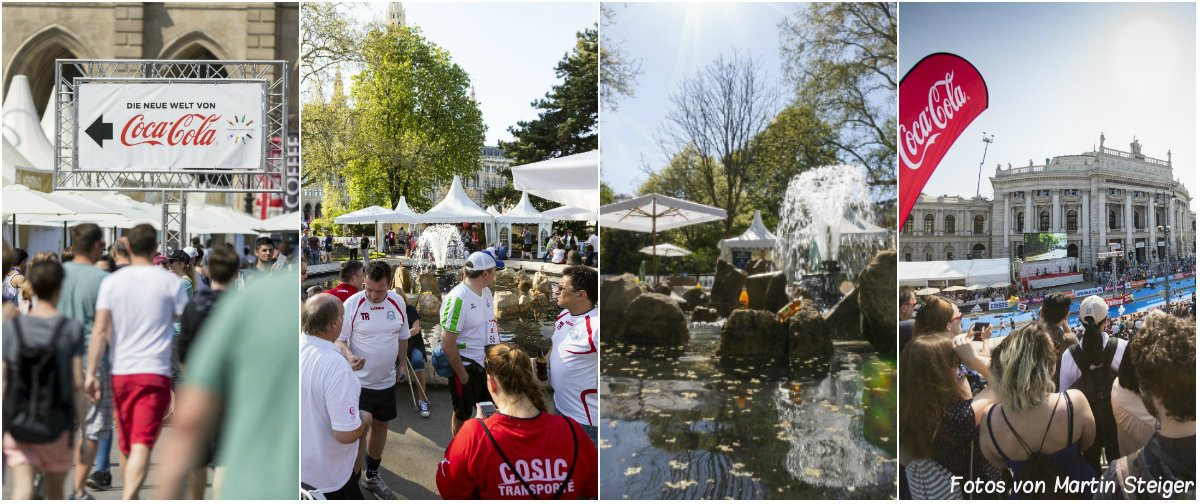 On this blog, I am happy to report from our most recent engagement in a business event project.
For the 19th time in a row, we delivered successfully the overall Project Coordination for Coca-Cola's communication & experiential marketing activities. It was an integral part of Austria's biggest running sport event (with over 40.000 participants), the Vienna City Marathon 2018.
From the extensive range of tasks required from us, above all, the role & skills of a facilitator came first.
According to Samuel Kaner & colleagues (Facilitator's Guide to Participatory Decision-Making): "The facilitator's job is to support everyone to do their best thinking and practice. To do this, the facilitator encourages full participation, promotes mutual understanding and cultivates shared responsibility. By supporting everyone to do their best thinking, a facilitator enables group members to search for inclusive solutions and build sustainable agreements".
That is exactly how we approached this project and accordingly defined the kind of engagement needed from us. We were moderators and enablers, but also mediators for the sometime difference of opinions and interpretations within the project's team members.
As facilitators, we called on a wide range of skills and tools, from problem solving and decision making, to team management and communication. Always with the necessary respect for each other and the watchful awareness for the many layers of behaviour in a human group.
I am happy to share with you now the key elements for successful facilitation.
The need for long-standing, actively managed & established working relationships.
Taking one or two steps back from the "front-line", for a better overview of the full picture.
Thinking always several steps ahead, like in a chess game.
Translating content & meaning into the right messages, for each of the project's team member.
Turning past experiences into knowledge & future asset.
Strict timekeeping throughout the whole project.
And last but not least: It's all about the right team & Teamwork.
With that approach, we managed not only our client's expectations, but more important, the understanding for our involvement in the right way and from the very start. Throughout the project, we were neither perceived as a classical buyer & seller of goods/services nor as a typical supplier of exchangeable commodities. And our relationship with all stakeholder involved was always at "eye level".
For us, this latest example of ENITED's project involvement is the definitive proof for a different & better world ahead of us, as a business event agency.
With that kind of approach and mind-set, we might have a chance to leave the still ongoing "cost"-discussion & argumentation behind. And we start to get recognized for the added-value of our involvement & engagement and not as an agency who is only a commodity trader.
Primarily we need to understand & accept the fact that any successful change starts within ourselves, by "rebooting" our chip, and keep spreading the right message, and foremost, living by it.