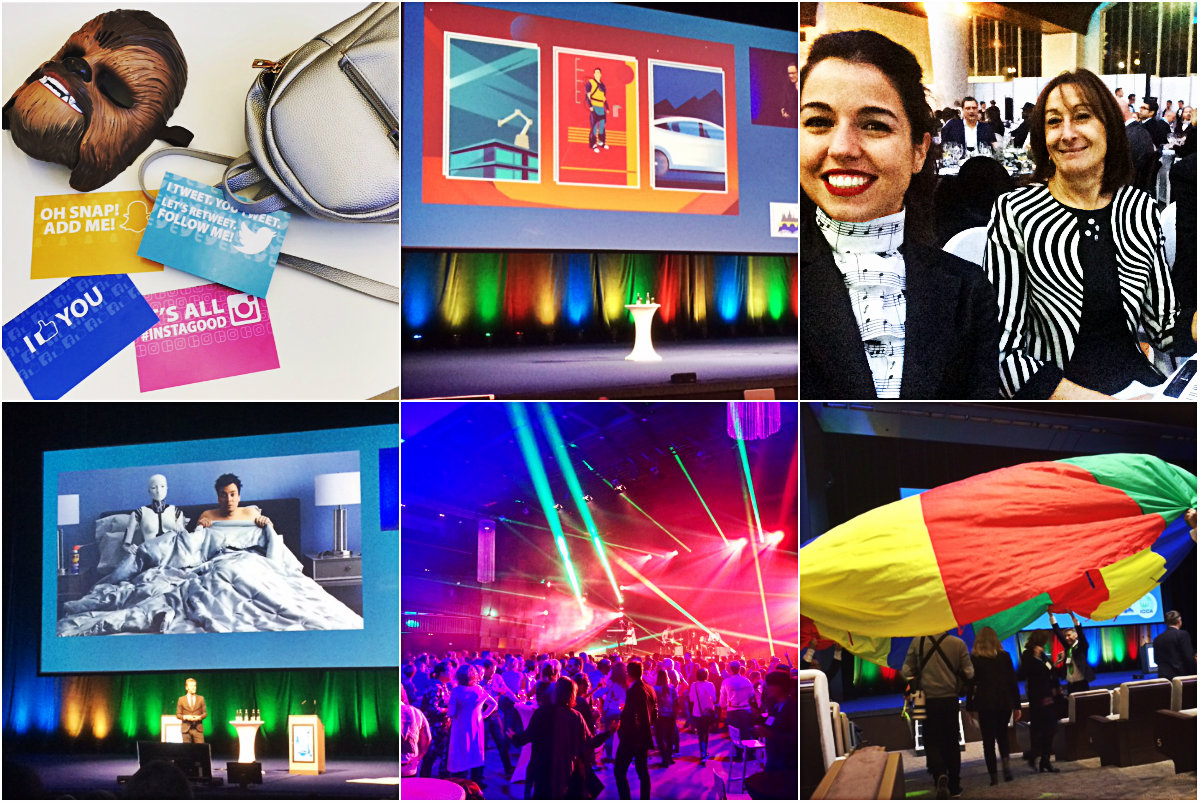 For over a year now I have been hearing about the ICCA congress. An event that, before entering the Business Events industry, I had no idea it existed. Of course, my first question was: what is ICCA? A congress of Congress Organisers? Who goes there? What kind of exhibitors attend? And the lectures? What are they about?
I had some pre-conceived ideas: I imagined a large ball room setup in theatre-style, deemed lights and one of this very long, very boring presentations on meeting capacities and "look how fantastic my venue is with XXX seminar rooms and XXX breakout rooms" mixed up with "my venue has the best catering possibilities and the coolest meeting ideas no one else has thought of". Let's be honest, I wasn't really excited.
So, I packed my stuff (sure, I did not forget something black and white for the gala night that has a costume contest – beg your pardon?), put on my sneakers (apparently something called CAT night requires sporty outfit) and headed to the train station direction Prague.
Sunday morning first meeting: welcome to all first-time attendees and first surprise. I was not only one in a few, but one more in a quite large group! Around 500 newbies got offered the chance to meet and – I would say even forced to – interact and get to know other rookies. It might seem silly but, for some of us, it is hard to just go and introduce ourselves to a total stranger. So this kind of good morning skinny deep dive really helps break the ice and puts you in the mood for more.
Then off to the first lecture. And I call it lecture because using the word "session" is a bit of an understatement. I did not go there and listen to someone making a speech on some industry relevant topic but a professional, and expert on a field delivering a master class on a subject that could or could be not, directly linked to my professional activity. And this class is so well portrayed, so well explained, that you are really learning from it, taking note of every words and trying to apply it to your objectives.
In between lectures and sessions you get to meet new people, you exchange cards, you talk business and you go back to one of the halls, to listen to yet another interesting expert. If you wish you can check some of the exhibitors, get your LinkedIn profile reviewed for free or take a freshly made smoothie at the yoga lounge. Before you know it, it's time to head to one of the evening events.
Speaking of, I found out that CAT night stands for the magazine that sponsors an evening of funny rivalry and that yes, it is possible to have a gala night mixed up with a costume contest. You just need some brilliant minds organising it all.
In four days I have attended sessions on self-development, the future of healthcare, types of personalities depending on nationalities and even story telling. All sessions have been different, entertaining yet highly educative and conducted by experts in the art of public presentations.
In four days I have been able to make over 150 contacts that truly matter to me.
And in four days I have stopped being an ICCA ignorant, to become an ICCA member.