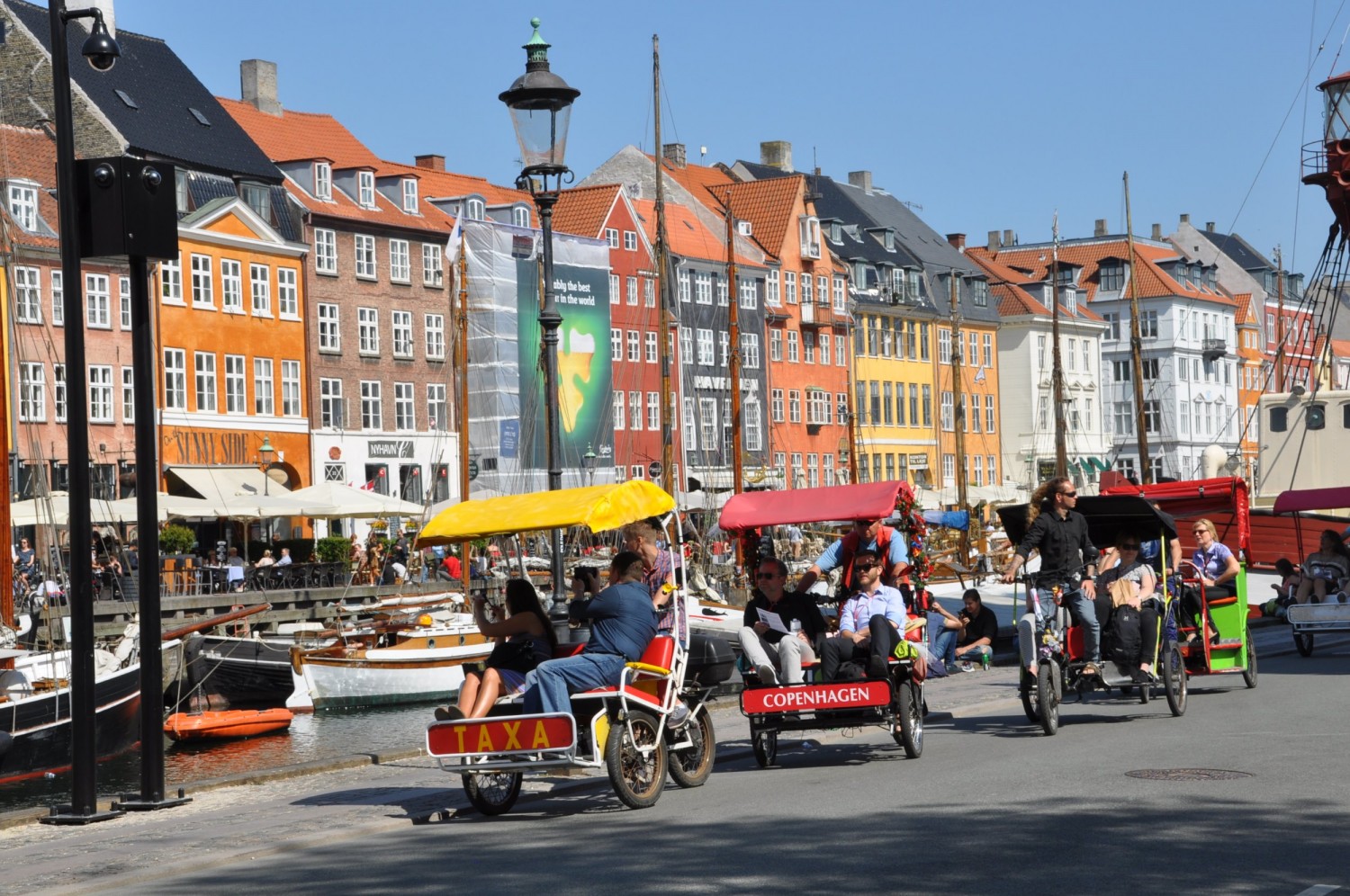 I had the pleasure to be invited to Copenhagen thanks to a FamTrip organised by the Copenhagen Convention Bureau. I was very interested as my peers reported on a great concept the Nordics have created: the MEETOVATION!
Besides the logic approach of understanding the language joke – meeting + innovation- I did not really understand the fuss about it. Of course, Copenhagen is a great destination – the design, the organic food- but let's be honest, it is not famous for its good weather. How can you offer incredible experiences if you are at -5 degrees outside with the sun appearing only 6 days per year? A challenge for every Spaniard.
Well, I must say, I have never had so much fun indoors! From the day of start we were welcomed by an amazing staff, full of splendid ideas on how to give that "je ne sais quai" to each of your meetings… and the weather was the last thing I was thinking about!
They planned a route all over the city involving hotel suppliers, catering facilitators, touristic activities and a lot of freshly cooked "organilicious" meals in such a dynamic and interesting way that I felt guilty. Guilty? Yes, guilty. I couldn't believe that such a business-must-do visit could be so enjoyable and eye opening. I was invited to join a rickshaw tour and to lunch at the Papiroen. The convention staff even arranged a cocktail contest for us in order to get to know the facilities of the Tivoli Hotel: we had to look for ingredients all over the place – meeting rooms, suites, executive lounge – that is a way to turn an ordinary hotel inspection into a memorable experience. And suddenly I started to grasp the idea of MEETOVATION.
On our second morning we stayed at the hotel for a workshop: "the meeting designer", or how to think beyond common boundaries, how to expand your mind to get the most out of a meeting, to involve all parts to create a project that will guarantee an unforgettable experience to the client. MEETOVATION! Broken-down, explained step by step, ready for me to take in and bring home.
The MEETOVATION idea really inspires me and reminds me of our mission at ENITED. Every kind of project deserves our full attention and we are doing our best to make it very special and sophisticated. We embrace all ideas as a source of inspiration to apply them in our daily work.
This is what Copenhagen has taught me. And I am glad we are feeling the same way at ENITED.