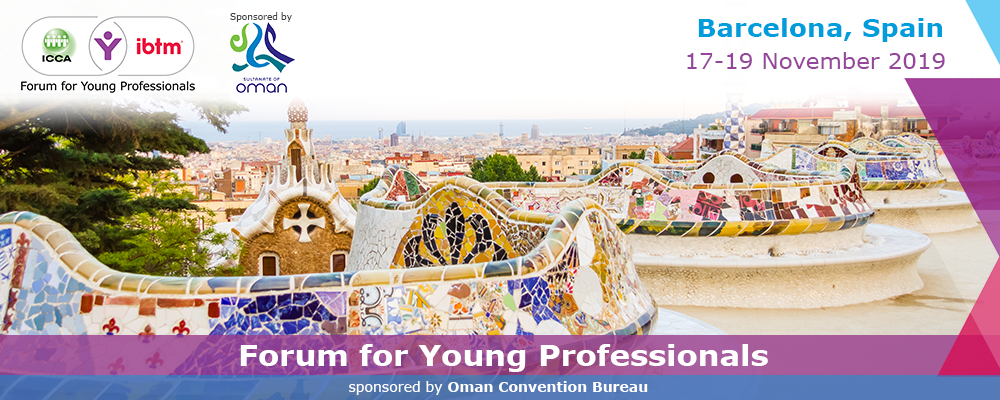 Generation X & Y (they are also called Generation Why?) & Z will change the business events industry!

And still we – including myself, a 65+ – are the ones taking the time and space on stages, no matter if it is in board meetings, behind pulpits at universities and industry meetings or around table discussions. Of course, we have years of experience, we have made our mistakes, we had our shining moments, we are well connected and not afraid of opening our mouths, and … we do not really want to give up our control.
But, when will we ever learn to REALLY start listening and understand the worries, questions, and not only ideas and solutions of the ones who definitely will fill our shoes when we are gone? And yes, we will eventually disappear. Yes, there are events where we, the old guys are taking the stage and willingly answer questions from the newcomers/young professionals. But it is still the same. We have the answers and the young ones have to formulate the questions. Nothing has really changed.
So, how will the future leadership look like? Not just in our industry, but in general. Reading about upcoming leadership is mainly about how WE shall create and educate new leaders.
However, according to Martin Roll, a Danish business & brand strategist, with residence in Singapore, the differences between previous and current leadership styles are stark.
"The spectrum on which different defining characteristics of leadership have evolved is broad. Some of the shifts below will highlight the dramatic Evolution:
from transactional to strategic
from situational to broad/all encompassing
from authoritative to collaborative
from power-driven to personality & ethics driven
from disparate/fragmented to continuous
from problem solving focus to visionary
from narrow to wide scope of influence
from confrontational to participatory/empowering
from short-term focus to long-term lens"
Martin Roll continues:"The definition and yardsticks of success of next generation leaders have also evolved from what we have witnessed in the past. Traditional benchmarks of achieving targets and objectives are now not enough to be successful as a leader.If we were to closely evaluate critical factors of success among next generation leaders, they can be categorized under six broad heads:
Purposeful: Characterized as one with unwavering focus, clear personal vision and clarity of thought
Resilient: Effectively and efficiently manages change, always stays ahead of the curve and has a strong character
Networks: Constantly networks, builds networks of leaders, cascades relevant messages and change
Long-term lens: Has a futuristic vision, always thinks and plans ahead and executes strategically
Adapts: Manages disruptions effectively, continually innovates and constantly evaluates priorities
Value orientation: Is driven by values/beliefs, principled and strongly believes and practices ethical behaviour"
At the Forum for Young Professionals (launched jointly by ICCA and IBTM) the days before the IBTM World in Barcelona this year, 35 young professionals from all over the world and from the whole spectrum of the business events segment, including associations, will actually speak up about the challenges and their vision of the future. They will furthermore discuss and create the ideas to solve the challenges, propose how to implement the solutions. They might even create "An Agenda for the Future of Business Events".
And partly this agenda has to be handled by the future leaders, and some of them will for sure be part of the FYP 2019. They will not just have the possibility to set the stage for their future, they will also lead into their future. Yes, there will be a bunch of the old ones as well, as mentors, but above all, they will be there as an audience, listening and learning from the young professionals.
And all of us, old and young, will have the mission to take the messages from the FYP to their own companies and organizations, their own boardrooms, their own management groups, and make them understand what the future challenges are – in the eyes of our future leaders.