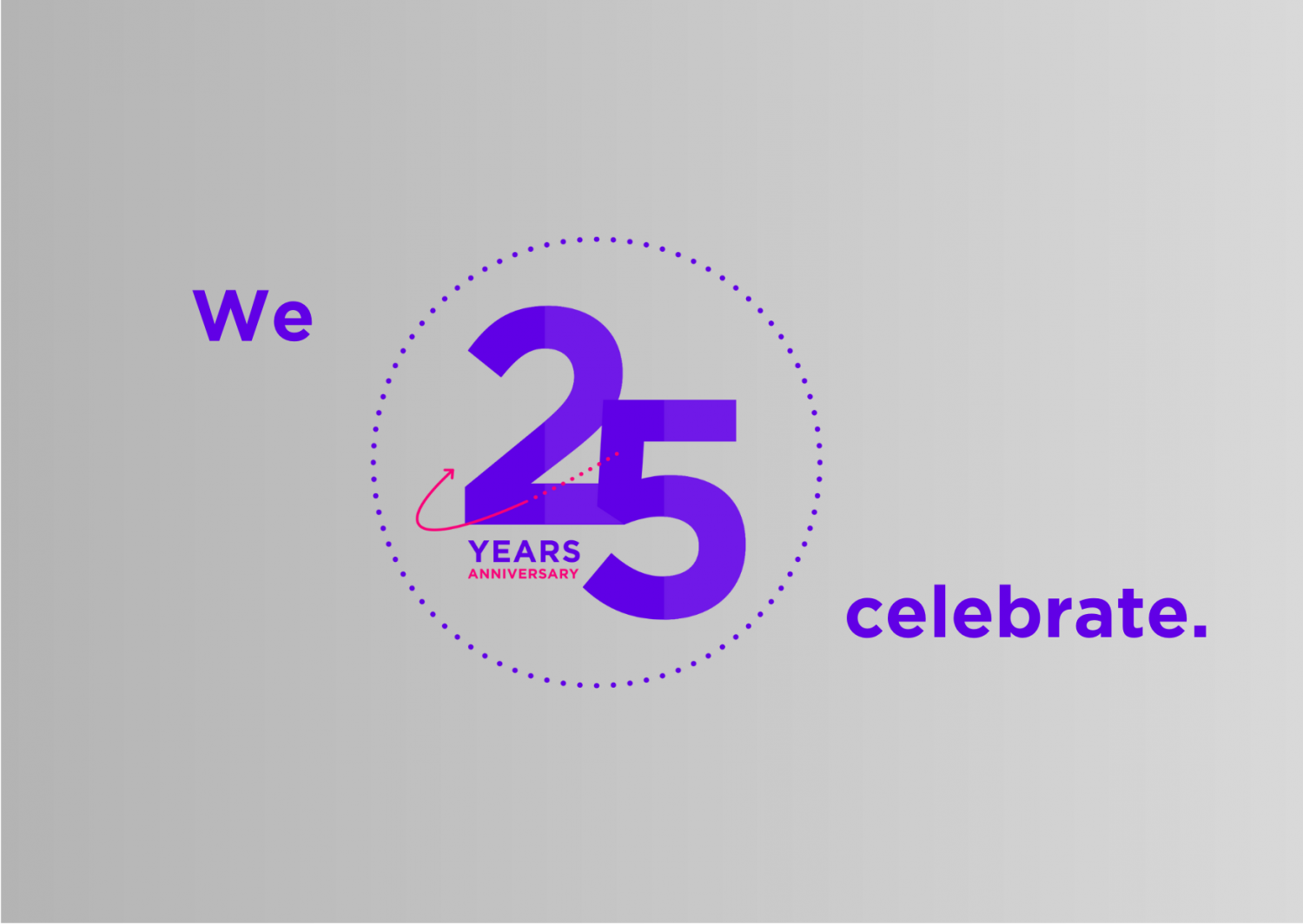 Yes, you read correctly, we are 25 years old as a company operating in the fascinating world of business events!
It is interesting to note how our motto was already from the beginning "not to wait for the future, but to create it", always trying to look forward and anticipate things rather than reacting to them when they happen. A quarter of a century later, that is still part of our core vision and mission. At ENITED we are and have always been convinced that only with a clear focus on the future the many challenges of our industry can be addressed.
But let me take you through the story of how this has been materialized for our company (in a nutshell):
In 1998, Ivo and I founded our company, then called dm&c Central Europe, as a service provider with a clear vision on the future: while at that time most DMCs based their profit on commissions and overcharging suppliers' prices, our agency fees were based on the services provided by us, and calculated on the basis of the hours spent. Not long after, spurred on by Internet and the ease with which clients could access suppliers directly, many agencies began to change how they created revenues and got paid for services, rather than relying on volume purchasing from third parties.
It was definitively that vision of the future, the business model chosen at the very start and maintained until the very end, that enabled us to stay on business and secure a number of clients that still rely on us today.
After the first busy years, another milestone in our corporate life came when in 2015 we changed our name, image, colors (and, partly, our direction) from dm&c to ENITED business events. Our biggest clients at that time (medium and large medical associations) had started to see the advantage of creating their own office structure, and to outsource less services to agencies. For our small agency, that entailed a big loss, so, before it became a problem, we gave a twist to the company and opened consultancy services, which had been sleeping until that moment. Having already a good numbers years of experience and know-how, it was time to pivot and, apart from organizing events as such, start guiding and advising our clients on their journey in our business events industry.
Several months full of work and help from external experts led to the birth of ENITED business events, with the slogan "sharing the idea of excellence". Since then until the present day, this approach got us working tirelessly on creating the future and, thanks to it, we survived the Internet disruption as well as many other crisis and hard times, including the COVID pandemic.
We currently assist both our long-standing as well as our new clients – Corporations, Associations and Destinations – offering Coordination, Consultancy and Competence services, related to business events and their impact on each one of our clients, solving the challenges of today, but always trying to anticipate the challenges of the near future and the possible solutions, coaching them on the way.
ENITED's services and work comprise three different elements: our Thought Leadership (where we share our expertise and knowledge and try to empower others with it), our Solutions (where we give an answer to the needs of our clients and stakeholders) and our Tools (which translate the former two into tangible services and results).
Moreover, we have lately defined and encompassed all of these into a sentence that defines our way of working – Be SMART, think FORWARD, embrace the FUTURE – and a term that describes us – FutureMakers. All of these concepts, as you can see/read now, were already in our DNA from day one, now we just found a perfect name for them.
We can also be very proud today of the network we've been building over all this time, which gave us a wide community of event professionals who collaborated with us (many of them still regularly do) and with which we have established a long-term relationship, trust and often even friendship. Whether they be an association that we are part of or individuals with more or less similar ventures to ours, the knowledge shared among us, their contributions and value made us come this far. We thus feel extremely privileged to call them our "Network of Excellence".
2023 will, in sum, be the year of FutureMakers and of our 25th anniversary, and we cannot be more excited to celebrate with all of you. Wishing us, and our clients many years of success, we say congratulations to ENITED. Always Sharing the idea of excellence, and looking forward to the future.